Data sets that are so voluminous and complex that traditional data processing application software is inadequate to deal with them. The area of Big Data appears as a result of the demand to process huge amount of data in a short interval of time. 

One of the main projects that GIB has developed in this field is DICODE. It is funded by the European Commission and its main objective is to facilitate and expand collaboration and decision making support in data-intensive and cognitively-complex disparate research disciplines. The DICODE project aims to develop innovative Big Data methodologies by providing seamless integration and interoperability among already existing and new applications under a unique web-based platform. This platform will enable users to work collaboratively, sharing applications and data, and to facilitate the decision making tasks. The DICODE approach and platform have been evaluated by experts in three different domains: bioinformatics, medical informatics and social media, with the participation of various leading companies in this area. Text and opinion mining techniques were applied to analyze «Big Data» coming from specialized literature and the unstructured Web 2.0. Information in the social network can facilitate access to population trends and attitudes, which must be evaluated and filtered using cutting-edge techniques and approaches.

The main objective of the project is the creation of centres of excellence to promote health research, education and practice in Africa. The creation of these centres will be based on four main pillars: e-learning, knowledge sharing, "know-how" and information technologies. More...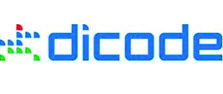 The goal of the Dicode project is to facilitate and augment collaboration and decision making in data-intensive and cognitively-complex settings. More...