Theorical aspects of morphological filtering have been investigated, particularly concerning the area related with morphological filters. Among other issues, the GIB has worked in combinations of filters related to the property of «strong filter» and the «levelings«.
Using morphological techniques, the GIB have been investigating interpolation methods in ways that preserve and impose restrictions, if desired, the shapes of interpolated homotopy.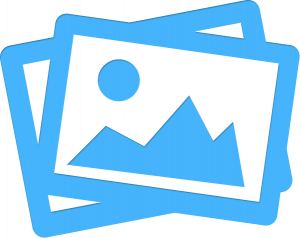 Within the image processing, we have done the segmentation of regions and structures of interest, which has been an active area of work used, especially by means of watershed and fusion techniques of flat areas. Although the developed methods are generally applicable, they have been used mainly to segment the brain structures (such as cerebral ventricles) and for extraction of particles pathology.
The illustration below shows a segmentation and modelling of internal structures of the brain:
An example of segmentation by gradient flood situations on discontinuous edges:

The main objective of the project is the creation of centres of excellence to promote health research, education and practice in Africa. The creation of these centres will be based on four main pillars: e-learning, knowledge sharing, "know-how" and information technologies. More...

INBIOMED is a Thematic Network for Cooperative Research in Biomedical Informatics. Storage, integration, and medical, genetic, epidemologic and image oriented data analysis aimed at pathology research. More...